Analytics:
This website uses Google Analytics, a web analytics service provided by Alphabet Inc ("Google"). Google Analytics uses "cookies", which are text files placed on your device, to help the website analyze how users use the site. The information generated by the cookie about your use of this website is usually transmitted to a Google server in the USA and stored there. In the event that IP anonymization is activated on this website, however, your IP address will be truncated beforehand by Google within member states of the European Union or in other contracting states to the Agreement on the European Economic Area. Only in exceptional cases will the full IP address be transmitted to a Google server in the USA and shortened there. On behalf of the operator of this website, Google will use this information for the purpose of evaluating your use of the website, compiling reports on website activity and providing other services relating to website activity and internet usage to the website operator. The IP address transmitted by your browser as part of Google Analytics will not be merged with other data from Google. You may refuse the use of cookies by selecting the appropriate settings on your browser, however please note that if you do this you may not be able to use the full functionality of this website. You can also prevent the collection of data generated by the cookie and related to your use of the website (including your IP address) to Google and the processing of this data by Google by downloading and installing the browser plugin available at the link http://tools.google.com/dlpage/gaoptout?hl=de. For more information on terms of use and data protection, please visit http://www.google.com/analytics/terms/de.html or https://www.google.de/intl/de/policies/.
Marketing:

Our webshop uses technical tools to determine customer behavior in terms of origin of the visit (advertising, channel, etc.) and ordering behavior in order to display targeted advertising. For this purpose, corresponding cookies are used on the device. By registering on offerz.ch, the customer agrees to be informed a maximum of 2 times per year about changes/new features/adjustments to offerz, regardless of whether he/she has subscribed to the newsletter or not. The notification can be done by e-mail or SMS. Offerz may, on the basis of orders, write to the customer in this regard by SMS and e-mail. For customers who have the Offerz App installed, we may send push messages regarding orders and for marketing purposes as long as you have not actively turned it off.
Customer Data:
We collect the following data during account registration:

First name (customer information)
Last name (customer information)
E-mail address (customer information)
Telephone number (customer information)
Street (customer information)
Postal code (customer information)
City (customer information)
IP address (automatic)
Used device & browser (automatically)
The following data is optional or required:
Verification of phone number
Verification of address (with supporting documents)
Identity card / passport (verification of identity)
No other data will be collected.
The data will be stored as long as they are necessary for the order processing or until the customer is registered with us. There is a right to the correct data collection. Data will be stored in Switzerland in accordance with applicable data protection laws and retention periods. The data will not be shared with third parties.
We make every effort to ensure that sensitive data is not made available to third parties or unauthorized persons. Please note that we give authorities (eg police / prosecutor) in case of suspicion, customer data without consulting customers.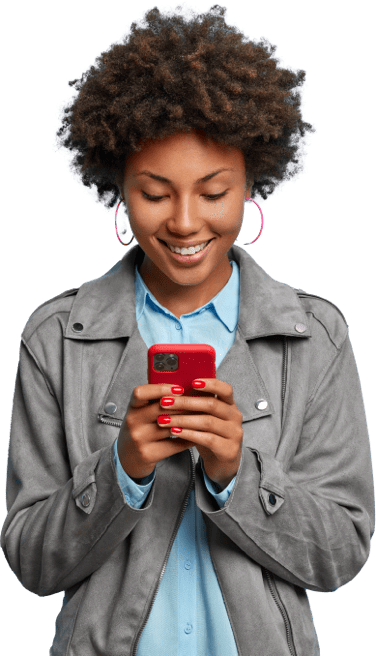 NEW!
Gift vouchers in a few clicks
You don't have to leave the house to buy a gift voucher. Just design it online and give it away the way you like - via SMS, email, WhatsApp, Telegram or print it out.